With the social media world the way that it is, its pretty important to protect your photography the best that you can and there are ways of doing this without plastering a logo or watermark all over them and it can be done when importing images into lightroom.
Image 1 will show you how to get to the Metadata area in Lightroom and go to Edit Metadata Presets. This must be done whilst in the Library module.
Image 2 will show what boxes to tick and how to generally fill out your sections as required. There are more areas that can be filled out, however I haven't bothered with these.
Image 3 shows how on import you need to select the name of your Metadata Preset and where to locate it.
Image 4 shows how the Metadata and Copyright are both added to the image.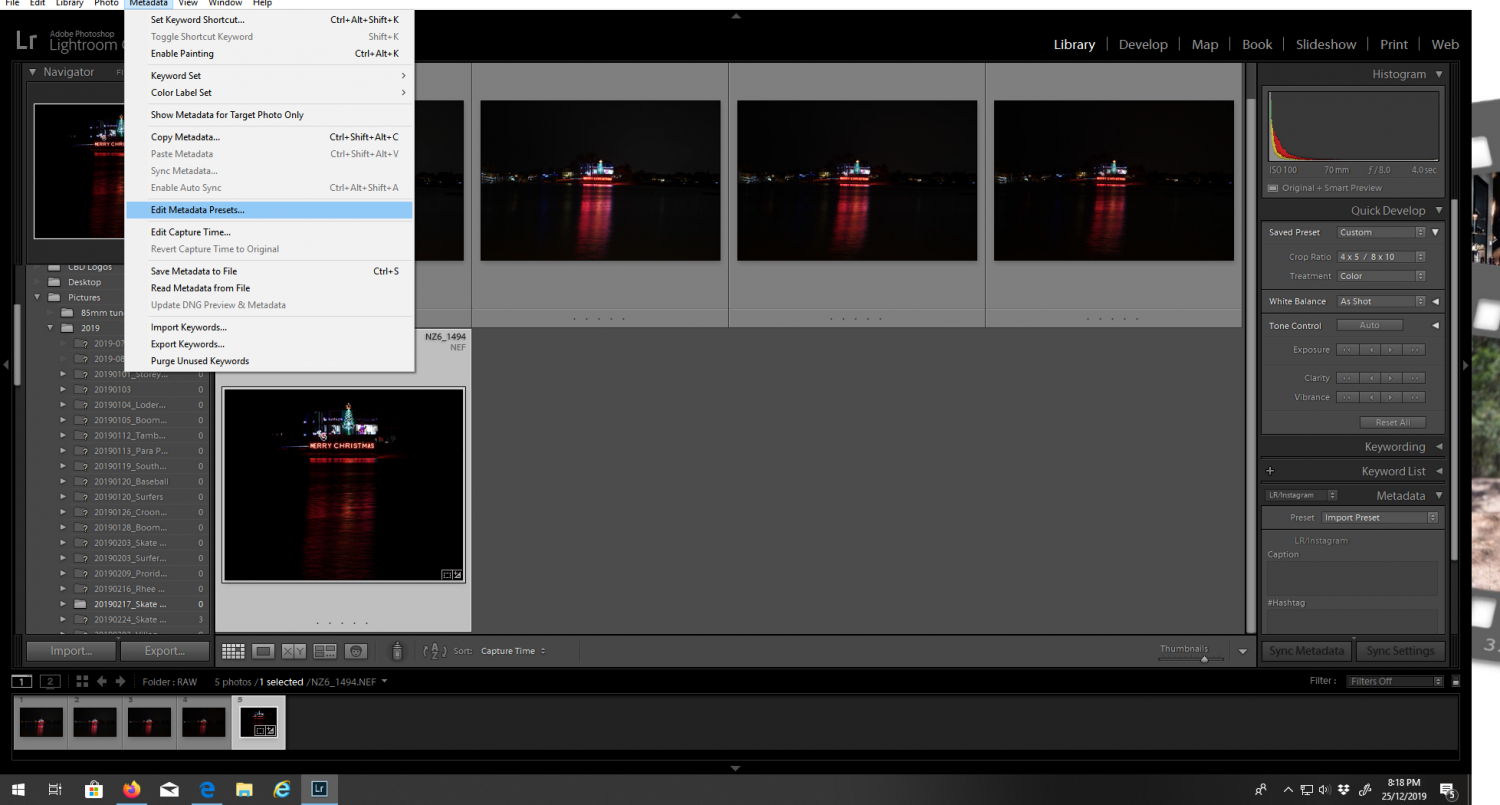 Skateboarding photography is written about in many places, however it's not until you experience it yourself that you get the chance to understand all the hype. You can get caught in the moment, and I wasn't as pushy at the Bowl as perhaps the other guys were.
There are also a few people that don't have any professional courtesy to others as can be seen in one of the photo's below, however with the majority of the guys it was a case of us all working together.
Small lenses are the name of the game with most people using a fisheye lens ranging from 8mm - 14mm. I use a 10-24mm at the bowl as this gives me a little more variety of shots and at the vert ramps I usually use a 18-35mm.
Flash is pretty essential for this form of photography and although most people are using off camera flash, a lot of people are still using a camera mounted speedlight and this still produces good shots.
To change things up, at the recent 1st round of the Australian Vert Series I used a 300mm f2.8 prime, and this produced some great shots.
Most of all, just get out there and try, I am now spending quite a bit of time with this style of photography and I am thoroughly enjoying it and generally the people are great. With skateboarding now part of the Olympics, perhaps this is an exciting opportunity to get some images of a medal winner.
Click on "Skateboard Photography" at the top of the page to see some other images.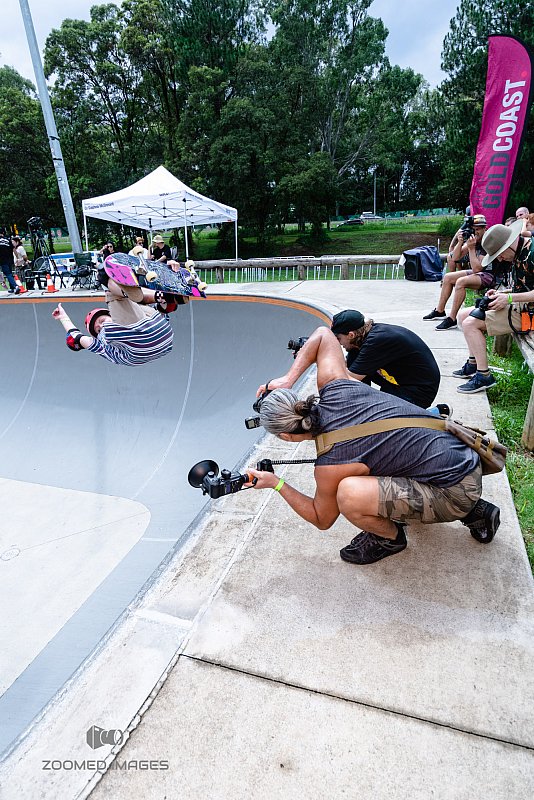 We finally got to Boomerang Bike Park, or "Boomers" as it is commonly known, and we weren't disappointed either. The park caters for all riders, from beginners to advanced and the people are always happy to give advice to the, not so skilled or confident, to assist riders with their progress.
It was a very hot & humid day, so the ride up the hill in the shuttle was most appreciated. We will be back, next time for a more "organised" shoot. Check the photos in our gallery, these are available to purchase as a Hi-Res download for personal use only.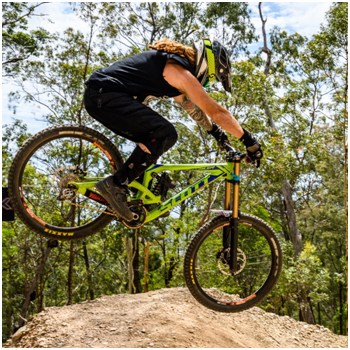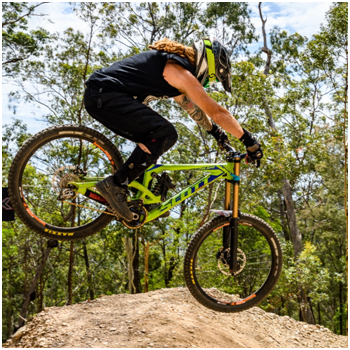 Loading more pages